Bjarn Brunenberg is a Growth Marketing Manager, sitting within the growth team in TomTom's eCommerce department. His experience is varied, with previous roles including Digital Marketing Specialist at Accenture supporting Google's top tier customers in the Benelux market, and Growth Marketing Manager at Mollie, one of Europe's fastest growing payment processors.
Having joined TomTom in April 2021, Bjarn is responsible for managing the brand's growth marketing strategy. "This means taking care of conversion optimization and experimentation," he explains. "I make sure that everything we do is based on data-diven decision making."
About TomTom
TomTom are a mapmaking company who provide geolocation technology for drivers, carmakers, enterprises, and developers.
"It's funny; when people think of TomTom, they don't really think of us as an innovative company," says Bjarn. "Many people still think of us as those devices that your parents had in the car—even I was under that impression at first! But we're doing so much more than that. We're actually very innovative."
And that's reflective in their forward-thinking approach to digital transformation. Having witnessed the huge shift towards mobile, the brand knew it had to adapt to remain relevant.
"We knew our flagship product wasn't going to be a long-term solution. So we transformed how we did business by launching the TomTom navigation app."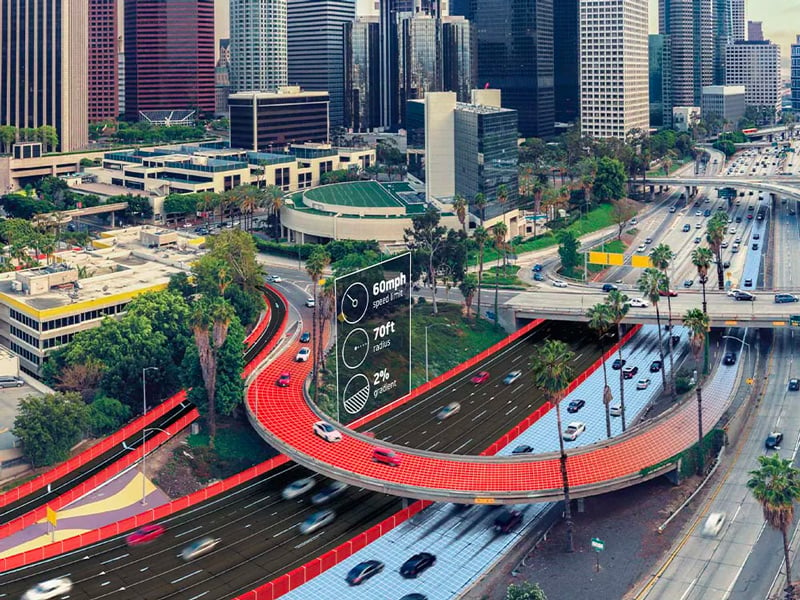 A brand new user experience
TomTom's navigation app allows users to turn their phone into a portable TomTom device. As well as offering early warnings about traffic jams, speed cameras, and newly blocked lanes, the app lets you upgrade your driving experience with 3D map visualizations.
While their flagship product may still remain synonymous with their brand, TomTom's intentional shift towards mobile demonstrates a business that understands changing market trends, and is willing to adapt to succeed.
But many people still don't know about the app though," says Bjarn. "So we're working hard to find new audiences and really get our brand out there."
How to ensure success
For TomTom, ensuring success relies on an in-depth understanding of their customers by analyzing all of their available data. "The majority of our customers are older, actually," explains Bjarn. "Around 50% are aged 45 and over. And 86% of our users are male." So it's about understanding how these people purchase, what customer journeys they take, and what their typical browsing behaviour looks like.
"It's about understanding the customer flow, such as where are the biggest dropoffs? We know that in our app we see a lot of acquisitions, but then we lose a lot of customers during onboarding," says Bjarn. "So with a clear customer journey in place, we know where we can focus to make the biggest impact."
As well as analyzing their online customer journeys, the team at TomTom relies on qualitative research. Bjarn speaks to customers regularly to get a better understanding of their target audience. "What are their pain points and challenges? Who are we selling to? Those kinds of things are very important to understand."
"If you combine quantitative data with what your customers are saying and doing; that's where you'll find success."
And this qualitative user research combined with an in-depth understanding of their customers online behavior has helped the team at TomTom deliver a website that converts.
"We get quite a good conversion rate from people landing on the TomTom landing pages. They discover that we have an app and then they experience it for themselves," explains Bjarn.
And he's not lying—conversions rates from people landing on TomTom's website and then installing the app are a whopping 50%.
"Conversion rates are good, we now need to build brand awareness around the product. That's our biggest challenge—especially amongst younger audiences," says Bjarn.