Building a data-based business
Becoming "The Global Number 1 in Digital Consumer Experience in Color Cosmetics" is cosnova's vision. This ambitious goal requires comprehensive data and in-depth analysis of user behavior to understand what makes an experience extraordinary for website visitors.
That's why taking a data-driven approach was key in their digital transformation. To reduce decision-making based purely on instincts, the mindset of cosnova's team had to be geared towards data. Time and resources also needed to be set aside for research. Fortunately, this was already in action at cosnova, Katharina confirms. Various knowledge exchange formats were put in place where data, customer insights, and results are shared with other departments.
The importance of data at cosnova has become very clear. Katharina explains:
"In the beginning, I worked more qualitatively—carrying out usability tests and revising our personas, for example. Recently my focus has changed to more quantitative research, especially now working with Contentsquare."
Katharina Stock, UX researcher at cosnova
The entire team uses the tool to understand and analyze user behavior in a granular way, in order to optimize and improve website pages faster. Everyone who needs to generate data-based insights either has access to the platform or receives them from one of their experts . The actual number of users helps make digital experiences and customer satisfaction measurable and supports cosnova's hypotheses with real data. "After all, we also have to be able to prove that our initiatives are meaningful and have a positive impact on our consumers and the company's success," says Katharina.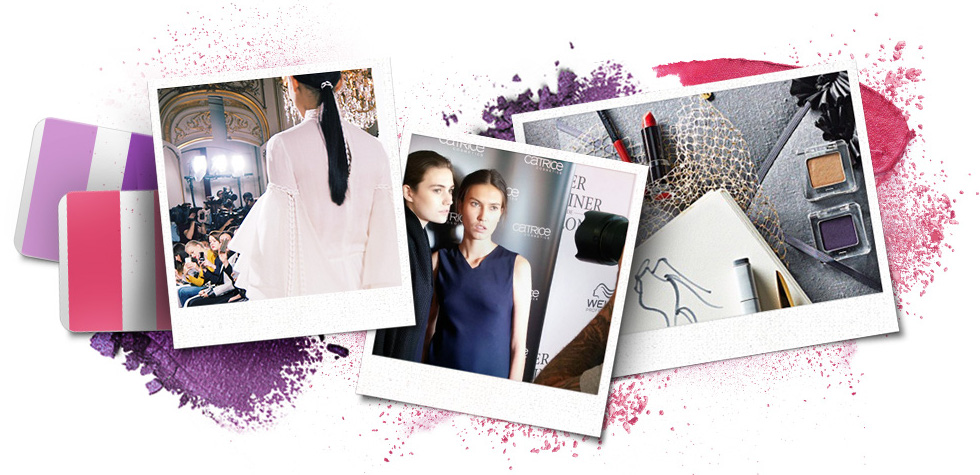 For cosnova, the mix of different data sources and tools is crucial. Depending on the situation and question at hand, different perspectives can provide better insights.
Katharina has an exciting example of this:
Using Contentsquare, she noticed a high exit rate for their product detail pages on mobile devices. What was initially disappointing for the team, actually looked very promising from another angle. Qualitative surveys showed that customers looking at their products in-store often visited the website to read more about the products online. Whether customers buy the product in the shop or online is of secondary importance to casnova. And to correctly draw conclusions collecting insights from different sources is crucial.
Increasing conversion rate with user-generated content from Social Native
cosnova was looking for a better way to reach its digitally-savvy target audience who are active on social media. Their hypothesis was that a realistic representation of their products in the Color Cosmetics category would work better than staged photos.
Users want to see what the products look like when they're actually used; looks created by make-up artists are not relatable enough. The team suspected that user-generated content could have a positive effect on branding, customer loyalty, and ultimately conversions.
The challenge: Few visitors to the homepage
cosnova decided to work with Social Native to include user-generated content online. With its AI-powered marketplace technology, the company enables marketers to create, integrate and optimize authentic visual content. cosnova uses its visual content platform to include photos from real Instagram users on the essence and CATRICE websites. If users add certain hashtags in their Instagram posts, the images are automatically loaded into a widget on the website.
Initially, the Social Native widget was only implemented on the homepage and placed below the fold. It serves as a "lookbook" on the homepage making the brand more accessible. However, the widget was hardly seen by website visitors—only a few users even reached the homepage, and even fewer scrolled down to the element.
The approach: customer journey analysis
With the help of Contentsquare's customer journey analysis, cosnova was able to find out which pages visitors visit the most. The team found the majority of users access product detail pages directly, as they often already have a specific product they want to view when they get to the page. The homepage, on the other hand, is often not visited at all during the customer journey.
It quickly became clear that more points of contact with user-generated content were necessary. Therefore, the widget has also been integrated on some product detail pages, below the main image gallery, and product information.
The result: an increase in the conversion rate by 30%
Analysis in Contentsquare's Zoning and Page Comparison tools confirmed the team's hypothesis—visitors show more interest in real photos of users than professionally taken photos. The attractiveness rate of the Instagram photos was much higher than the main photos, so they were clicked more often.
For products with the social native widget on the page, a 30% higher conversion rate was measured than for products where the widget was not displayed. In addition, the conversion rate per click for users who had interacted with the widget was over 19%.