T

aking a quick pulse on the consumer's digital interactions can be a challenge.
The behaviors of shoppers change quickly and amid broader trends. So, the question that often lingers is: How can companies keep pace with this ever shifting-landscape?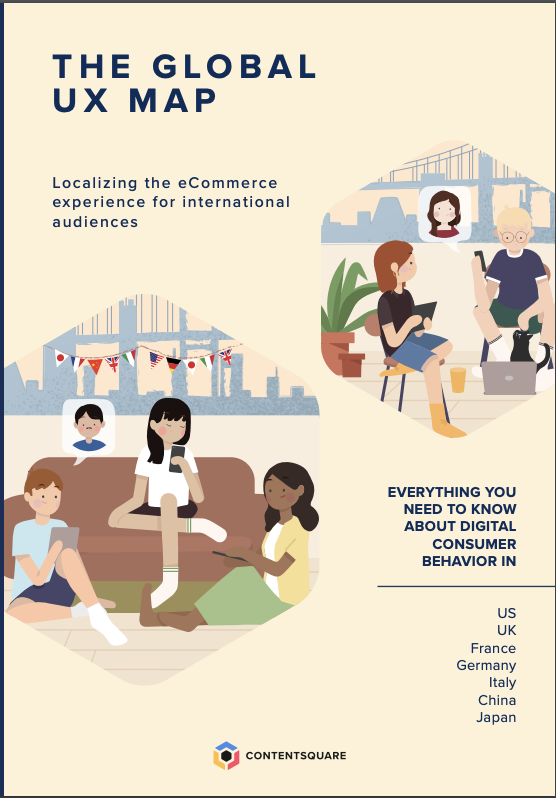 Here at Contentsquare, our technology is helping track the consumer sentiment over time, allowing brands to develop a better understanding of how consumers browse and shop, and most importantly, how this differs across countries.
Download this white paper to discover a deep dive into the behavioral patterns of consumers from the USA, UK, France, Germany, Italy, China, and Japan, to unmask the secret of what's trending and what is next for consumer digital experience around the globe.