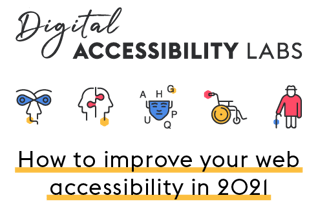 ONLINE EVENT | ACCESS ON-DEMAND
hear from :

A website that is accessible for everyone, regardless of their ability or disability should be on every digital team's agenda. One billion people in the world live with some type of disability, such as vision, auditive or cognitive impairment. This event will help you understand how to cater to their needs.
Watch the on-demand videos to hear our accessibility experts break down all you need to know about improving the accessibility of your site.
Scroll down for more👇